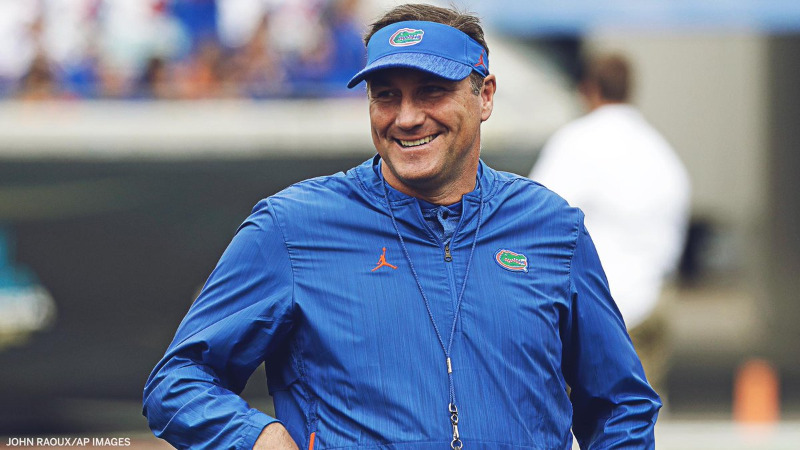 mullen running his mouth non-stop in the Sunshine State.
Kirby Smart has mullen's number. Serious butt kicking will again be handled by Smart to mullen in JAX. mullen is actually worse than Muschamp when Will was handed the gators head coaching job. Muschamp learned a lesson while the head coach of the gators, has lowered the tone since moving to South Carolina. mullen, disciple of urban liar meyer is in for a FAN butt kicking in the Sunshine State. He is shouting to the roof tops, one problem . . . . Smart and Company. Will not change anytime soon. Bet that.
A second look . . . . Smile will soon disappear.